We Clean and Repair!
Professional factory or on-site repair of all brands of blinds and awnings, Factory based cleaning – you get your blinds & awnings back clean and dry.
Same day, overnight or two-day cleaning service
We can take-down and re-hang, pick up and deliver from your door or you can drop your blinds at our factory
Washed with Anti Static Cleaner
We can completely restore your old blinds with a full renovation for much less than the cost of replacement blinds
WHY HAVE YOUR BLINDS CLEANED?
Blinds trap everything from dust to pollen, pet hair and nicotine. Dusting by hand will shift these particles into the head rail, fabric and cords. Routine cleaning will extend the time between proper cleaning but will not replace it. See the links to the left for routine cleaning instructions. For a thorough clean contact All Clean Blinds.
HOW DO WE CLEAN YOUR BLINDS AND AWNINGS?
We do more than simply clean your blinds and awnings, we inspect each one prior to cleaning. We contact you with a price on necessary repairs before the job is done. Blinds are washed with a special anti-static cleaner and left with a fine, waxy coating to ensure that regular, routine dusting will keep them looking good until they are due for their next clean. Your blinds are returned to you clean and shiny. You can see and smell the difference!
BLIND & AWNING REPAIRS
Many blind owners are unaware that their blinds and awnings can be salvaged when disaster strikes. Blinds can be repaired, slats, cords and mechanisms replaced and blinds can even be cut to size to be installed in different windows. Awnings can have new cords, be restitched, turned end for end and even recovered- all much cheaper than replacement awnings.
SPARE PARTS
Because All Clean Blinds has been in the blind business for more than 30 years we have amassed a vast collection of spare parts for blinds, venetians and awnings. For the do-it-yourselfer we can supply parts by post or you can purchase directly from our factory.
To be certain, it is best to either email us a photo of the part or bring it in so we can match it. If we cannot match it then we will probably be able to provide you with a substitute part that will do the job.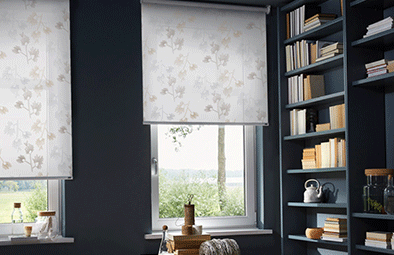 READY TO BOOK YOUR BLINDS IN FOR A THOROUGH CLEAN
Call us on 02 9674 6599 with the following information:-
Blind/Awning Details How many blinds or awnings you want cleaned and what type and size they are.
Timber Venetians – approximately how many square metres for timber venetians that need re-oiling.
Micro Venetians – the number of tapes or strings.
Fabric Shades – approximately how many square metres or the dimensions.
Awnings – the dimensions and fabric type.
Vertical Blinds – the total number of vertical blades to be cleaned.
Service Options
You can drop your blinds off at our factory during work hours, we will call you when they are ready.
We can pick them up in the morning and deliver them back to you. This involves a service call charge.
The no fuss option – for an additional, per blind charge, we are happy take your blinds down and re-hang them after they have been cleaned.
On-Site Awning or Blind Repairs: For on-site repairs there is a service call charge. Materials and labour incur additional charges. We may be able to give you an estimate of the costs over the phone depending on the type of damage or repairs needed.
Vertical Blinds & Panel Glides
Track components, hangers, bottom weights and chains, cord, chains, brackets
Venetian Blinds
Tilters, wands, acorns, cord locks, cord, brackets, new slats
Holland Blinds, Roller Blinds, Verasol, Sunshades
Springs, pull rings, control chains, brackets
Timber Blinds
Tilters, locks, tassels, cord, brackets, re-oiling
Roman Blinds
Locks, cord, tassels, cleats, brackets
Designer Shades
SILHOUETTE® Shadings, DUETTE® Shades, LUMINETTE® Shadings
Awnings
Clean, repair, record, recloth, end-for-end, winders, arms
The simple solution to commercial or residential property management. Large jobs are a specialty
Professional, efficient and reliable service

Clean and repair of almost all blind types(as long as replacement parts are available from the manufacturer)

Supply and install replacement blinds

Minimum disruption to tenants

On-site bond assessments

Routine inspection and maintenance service

Key pick up and return

On-site assessment and quote

Pick ups and returns at times to suit you over several weeks, weekends or holidays for large projects

Mornings, evenings and weekends can be arranged to minimize disruptions to your operations.

Worksafe certified staff
Get Your Free Quote and Measure for Roller Blinds today!