Roman Shades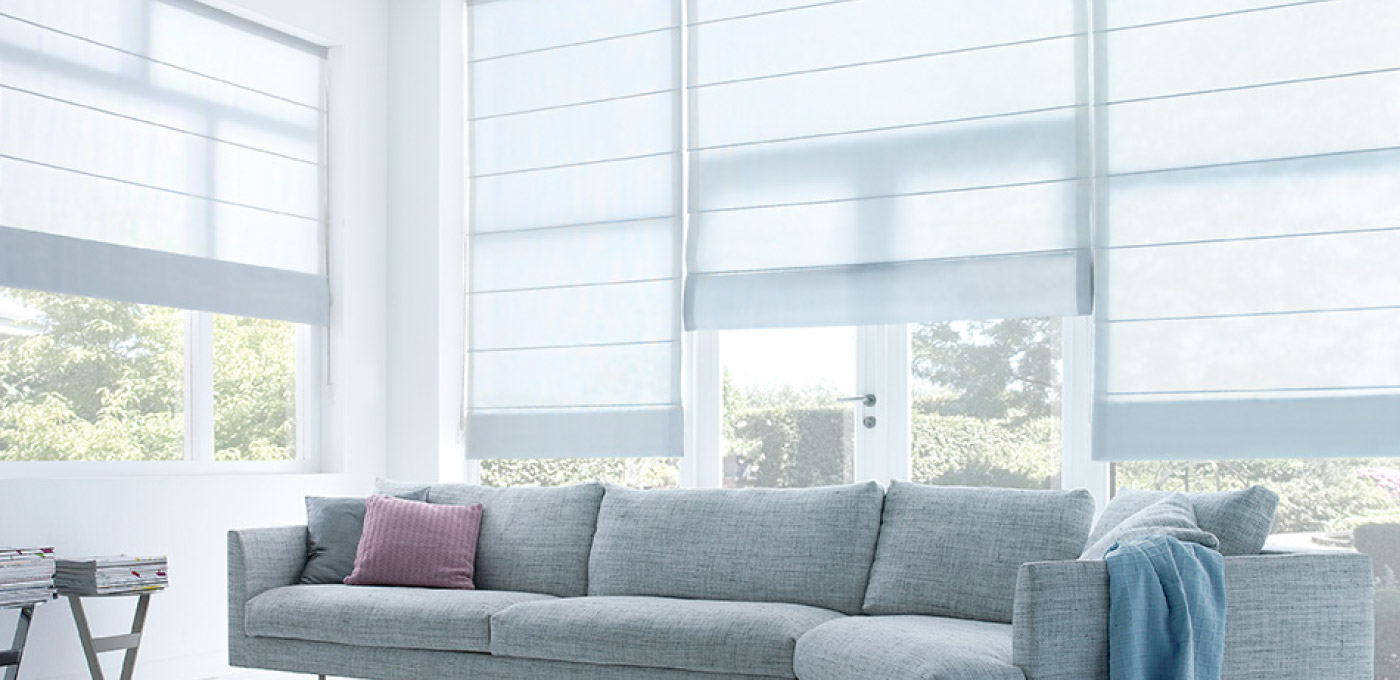 Traditional Roman Shades
The Classique Roman Shade headrail is manufactured from polymer covered timber, 33mm x 19mm in
dimension. The polymer coating is available in Light Beige and a metallic colouronal Roman Shades
Cordlock
Classique Roman Shades are operated using a cordlock and pulley system which has been cycle tested to
over 4000 operations whilst showing minimal signs of stress or wearing. The cordlock is positioned to the front
of the fabric skin to ensure ease of operation and minimal damage to the fabric. Systems that have the cordlock
behind the fabric suffer from fabric damage due to damage from hands reaching behind the fabric skin to
operate the cordlock. Two cord cleats are installed with the shade to ensure child safety is maintained.
No Sew Aluminium Extrusions & Self Aligning Cord Guides
The Luxaflex Window Fashions Roman Shades feature, a 'no sew' aluminium extrusion to segment the fabric
panels. These are attached behind the fabric skin. Fitted to these extrusions are self aligning cord guides that
assist in keeping the cord straight and prevent the blind from skewing. This system also allows the cords to be
concealed behind the fabric providing a clean fabric skin with no cord holes.
Valance
Classique Roman Shades incorporate a 100mm deep fabric valance that hides the headrail and cordlock
Operation – Cord Lock, Chain Drop and Motorised Systems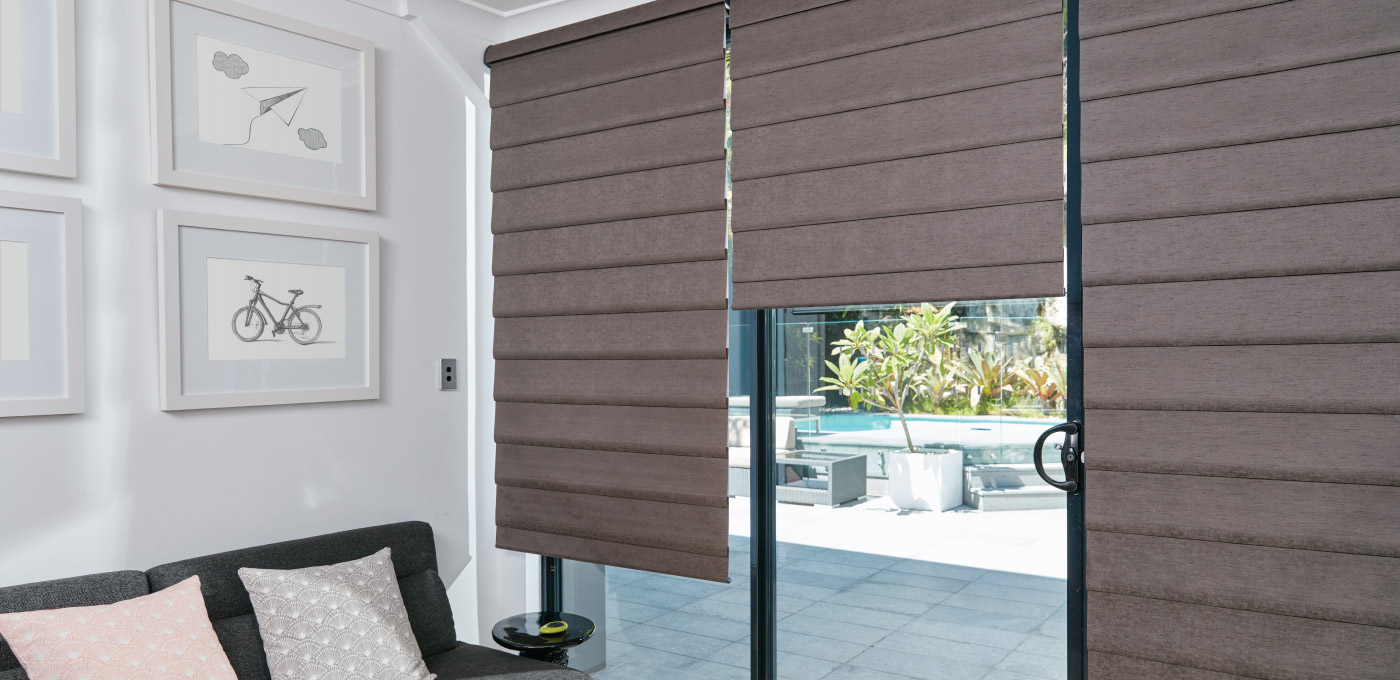 Luxaflex® Modern Roman Shades
Discover our innovative takeon a traditional blind The perfect alternative to a standard Roman Shade, Luxaflex Modern Roman Shades offer
an intelligent cordless design for a clean aesthetic and enhanced child safety. With no exposed rear cords, this modern shade combines innovative operating systems with luxurious, soft fabric folds.
No Exposed Cords
Featuring a cordless design, Luxaflex Modern Roman Shades are unlike any other Roman Shade on the market. With no exposed cords or lifting cords on the back of the shade, it provides a neat and discreet exterior appearance and the ultimate in child safety.
Rolling Style
Previously known as Traditional and Tailored, the Rolling Style design allows the shade to neatly roll up into the headrail to provide an unobstructed outside view through.
Precise Engineering
When lowering the shade, the fabric kicks off from the front of the rotator rail. When the shade is fully lowered, the shade kicks back toward the window for enhanced privacy and minimised light leakage.
Operating Systems
Designed for simplicity, ease of use and enhanced child safety, the Modern Roman Shades offer smart lifting
solutions to suit any home and lifestyle. Pair Modern Roman Shades with our innovative cordless lifting systems
such as the exclusive Luxaflex® PowerView® Motorisation, Ultraglide® and LiteRise Operating Systems to
further enhance child safety.
Ultraglide® System
Features a single retractable pull cord system thatremains a constant length for enhanced child safety
LiteRise System
A completely cordless manual operation with added child and pet safety benefits.
EasyRise System
This continuous cord loop system features a loop that remains the same length no matter where you position the shade. The cord mounts to the window frame for enhanced child safety
PowerView® Motorisation
This brilliant wireless operating system gives homeowners the power to control and schedule Modern Roman Shades from their smartphones,tablets or a remote control.