Roller Blinds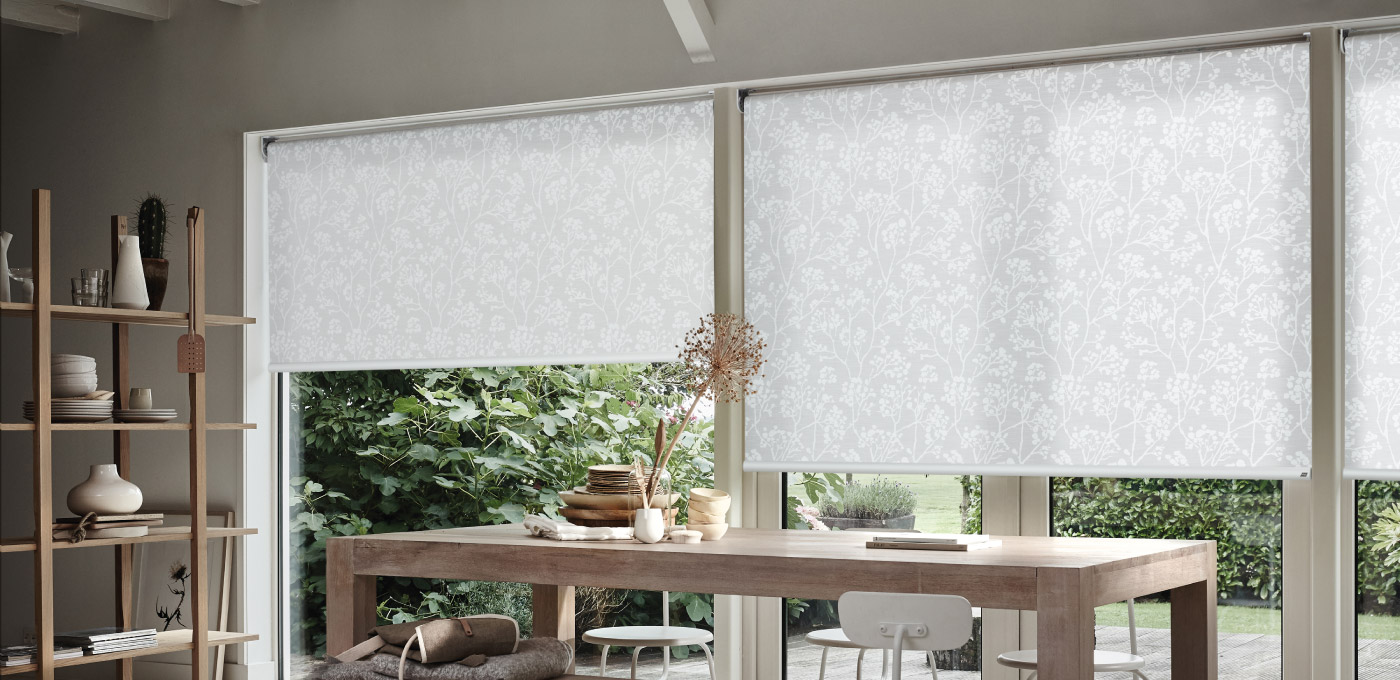 Single Roller Blinds
Single Roller Blinds include one fabric type in either sunscreen, sheer, translucent or block out opacity. They are a simple, yet sleek window covering solution that can be used to complement or make a bold statement in a space.
Dual Roller Blinds
Dual Roller Blinds combine the functionality of two different fabrics in the one Roller Blind system for the ultimate light and privacy control.
Pair your choice of blockout fabric with either a sunscreen or sheer, for a diffused glow during the day and complete privacy and light control of an evening. Dual Roller Blinds are ideal for bedroom and living room applications.
Linked Roller Blinds
Linked Roller Blinds are a great solution for extra wide windows and large window banks that cannot be covered with one blind. What makes this option desirable for wide windows is that all blinds can be operated using one chain or motorised control. Linked Roller Blinds also help to reduce light gaps between adjacent blinds as they can be fitted more closely together. A 45° and 90° linked mechanism is also available
for bay and corner window installations.
Heavy Duty Roller Blinds
An effective solution in applications where large windows need to be covered. Available in both chain drive and motorised operation, this system allows for wide spans and supports longer drops than our standard roller blinds whist being just as beautiful and easy to use.
Heavy Duty Cable Guide
Featuring stainless steel wire cables that are clear-coated for increased durability, the Heavy Duty cable system helps guide the bottom rail providing an even, controlled movement with reduced tracking. This is ideal for securing large blinds in place.
Head Box and Side Channels
ideal for securing large blinds in place. A sleek and contemporary head box and fascia system is available in 2 size options (89mm or 100mm) in Anodised, Black, White, or Magnolia. The addition of a head box is a great way to complete the overall look of your Roller Blinds, and when paired with side channels, will provide complete room darkening as light bleed from the top and sides of your blind is eliminated. This is ideal for bedroom and theatre room applications.
Child Friendly
Along with the added convenience of cordless operation, PowerView creates a safer environment for homes with young children and pets.
Fabric Opacity
Fabric Collection provides you with many choices for colour, texture, opacity, trims, operating methods and durability.Team different opacities in different rooms to suit your light, heat and privacy requirements.
Sunscreen
Sunscreen fabrics allow for heat and light control whilst maintaining your view. Perfect for reducing glare and heat in a room exposed to the sun. Layer with blockout fabrics to give night time privacy.
Sheer
Sheer fabrics give daytime privacy and some filtered view through subject to the texture and weave. Layer with blockout fabrics to give night time privacy.
Translucent
Translucent fabrics screen out harsh light, but do not allow a view through. They bring texture or patterns to life whilst providing
daytime and night time privacy.
Blockout
Block out fabrics offer the ultimate level of privacy, day and night, whilst helping to insulatethe room. Blockout fabrics offerroom darkening capabilities, ideal for bedrooms and home theatre,
OPPERATIONS
Literise, Spring
These Spring operated blinds have no cords, making this a very child safe product.
Chain Drive
The chain drive systems allow you to raise and lower a blind by means of a chain control located on one side
of the blind. It can be stopped exactly at any desired height.
Battery Operated Roller Blinds
Designed with a focus on reducing the total cost of motorisation for the home owner Super quiet with batteries hidden inside the tube
Low cost installation, no electrician required.
Motorised solutions
Other options include Merger® motors (Merger Remote, Merger Integrated Lithium battery, Merger Switch or Merger Remote 37) or
the premium European motor solutions from Somfy® (Somfy Remote or Somfy Switch).
Smart Home Automation.
Power View is a cost effective automation solution. The PowerView Hub can integrate with your existing home automation systems like
Google Assistant®, Amazon® Alexa® and Apple HomeKit® to create a whole-home connected experience.
Our stock includes parts for:
Holland Blinds, Chain Drive Blinds, Spring Roller Blinds, External and Internal blinds.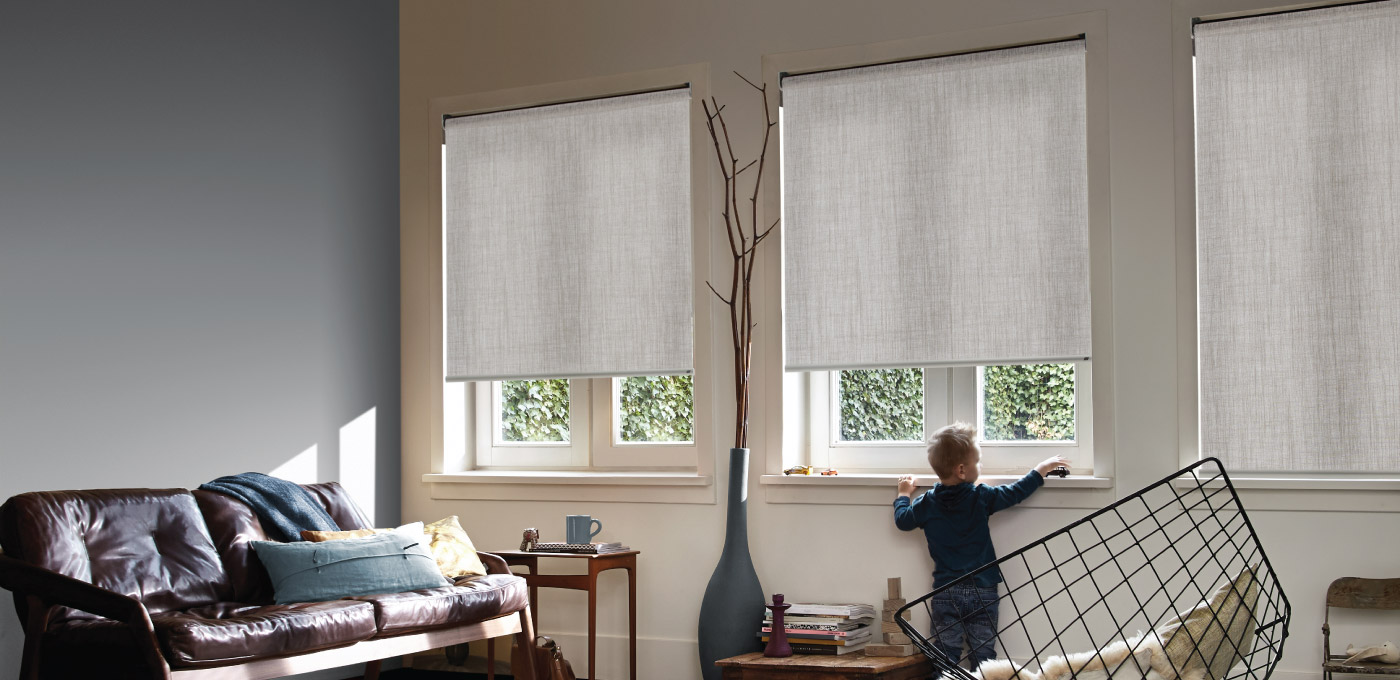 ROUTINE CARE
Always use the chain or pull cord to raise and lower blind.
This will keep the blind centered on the roller.
Routine Cleaning
These blinds are easy to keep looking good. Use the dusting brush attachment on your vacuum cleaner, a duster or soft dry cloth to wipe over your blinds. Some vinyl blinds can be wiped over with a damp sponge, but let them dry completely before raising.
Time for All Clean Blinds?
Once the dust is no longer easy to remove or stains build up (particularly if there is smoker in the house) it is time to get your blinds professionally cleaned. Call All Clean Blinds now!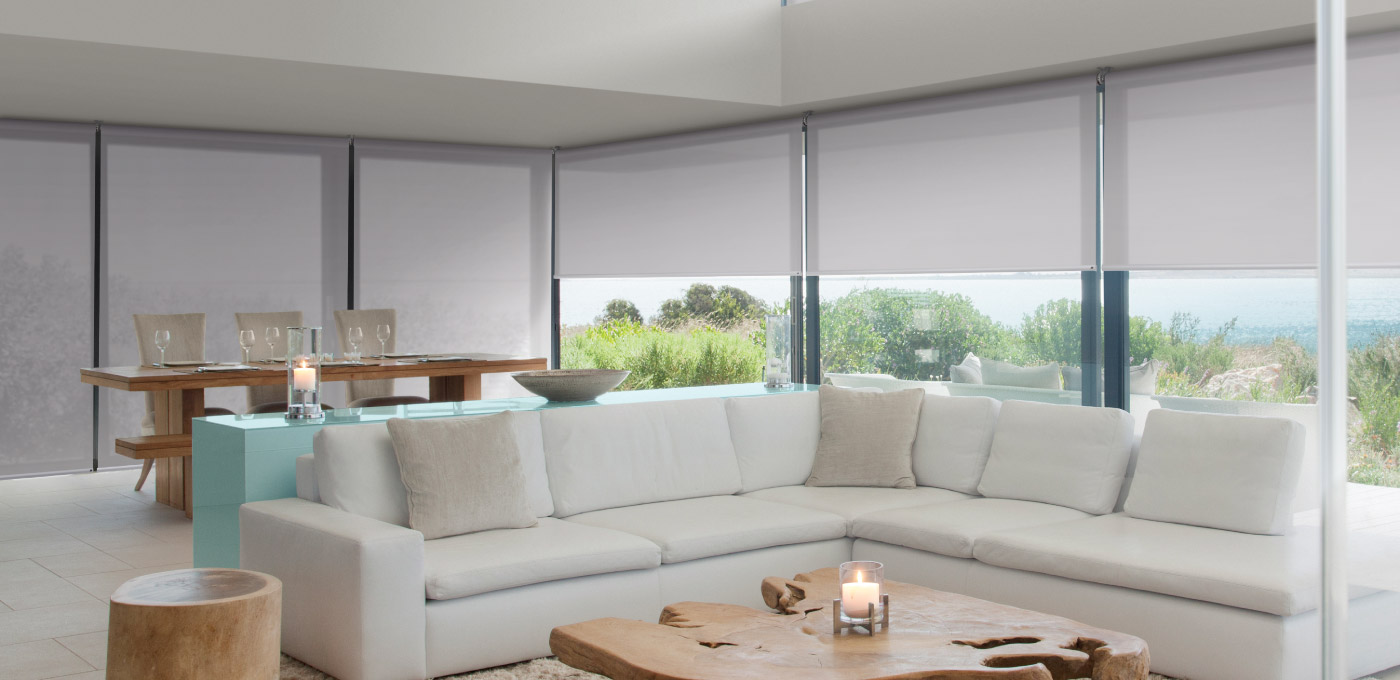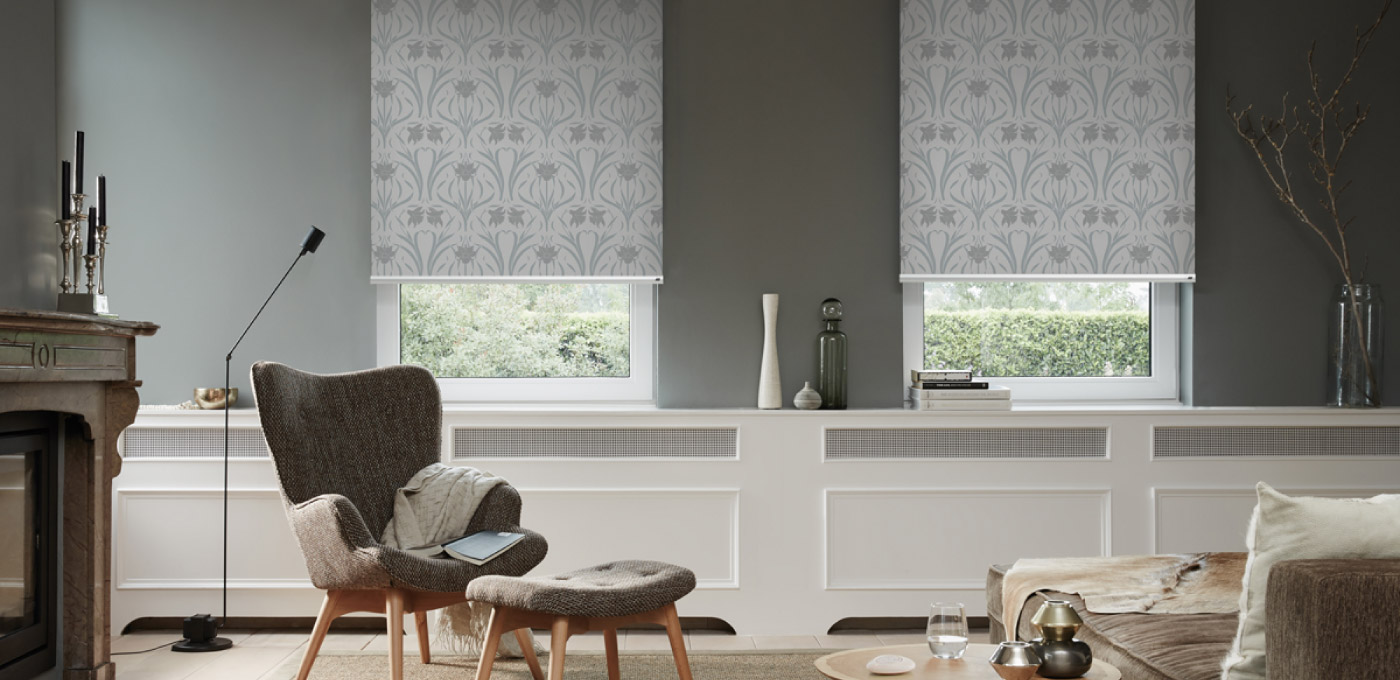 Price Range: Interior – low/mid, Exterior – high
Fabric & Colour Range: Wide range from sunscreen to light filtering and blockout fabrics.
The Luxaflex® Sunscreen fabrics include ULTRAVIEW™, Ultraweave, Aurascreen™, Greenscreen™ Evolution and ALLURE™.
Operating System: Standard spring system, classic standard chain drive and spring assist options, motorisation available
Size Range: Min width – 400mm, Max width – 3800mm x 2400 drop pending fabric
Max drop – 5500mm pending width and fabric
Insulation: Poor to Average – depending on fabric chosen
Room Darkening: Excellent in blackout fabric
Light control/ filtering: Excellent in sunscreen or light filtering fabric
Privacy: Excellent (depending on fabric) – daytime and nightime privacy is provided in comination system
We can retention or change the springs – we can even convert spring roller blinds to chain drive.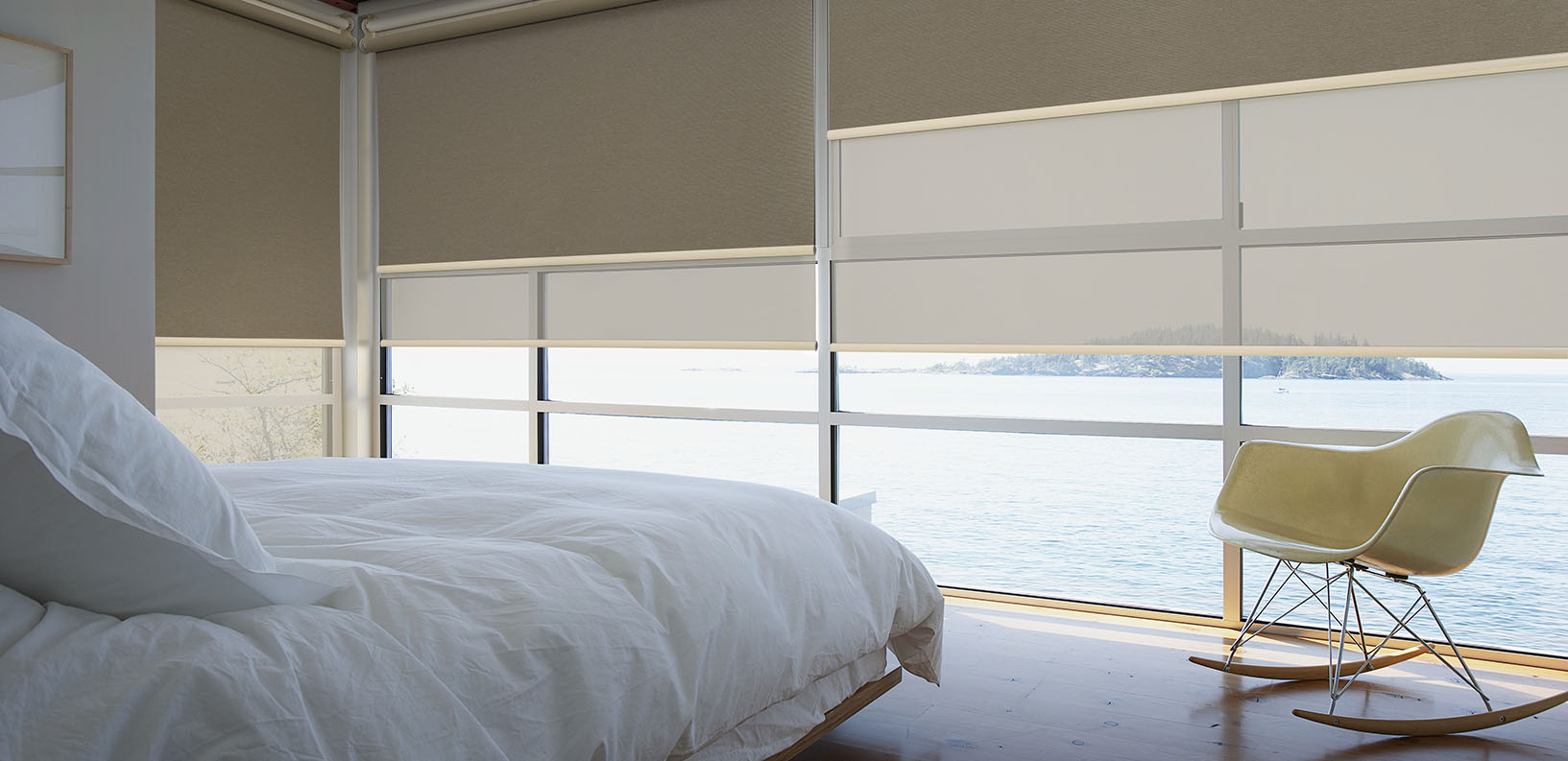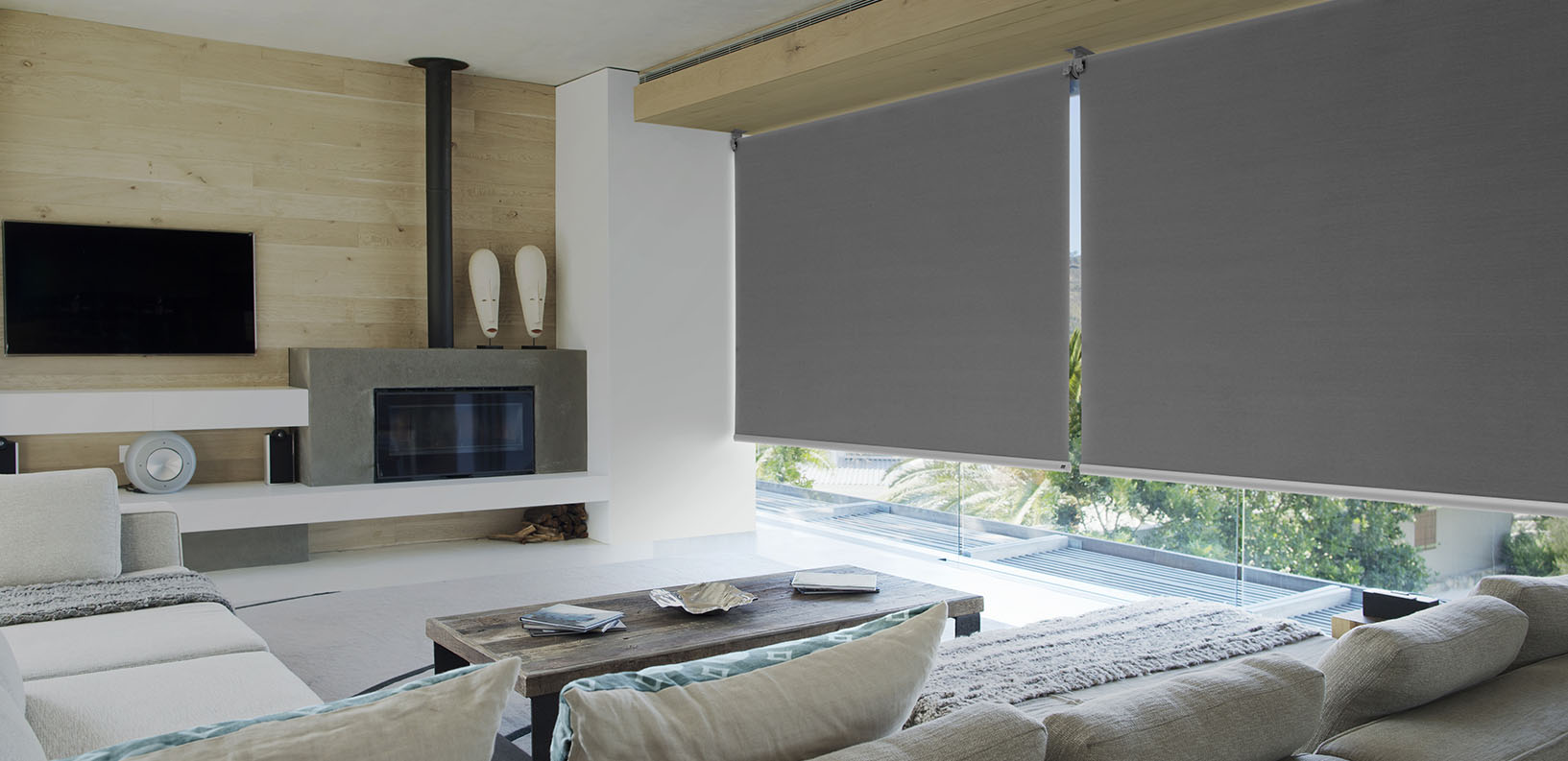 ROLLER BLINDS – Spare Parts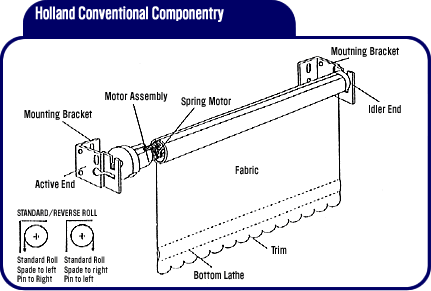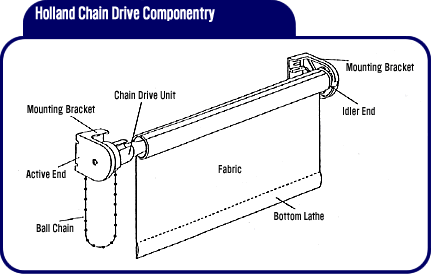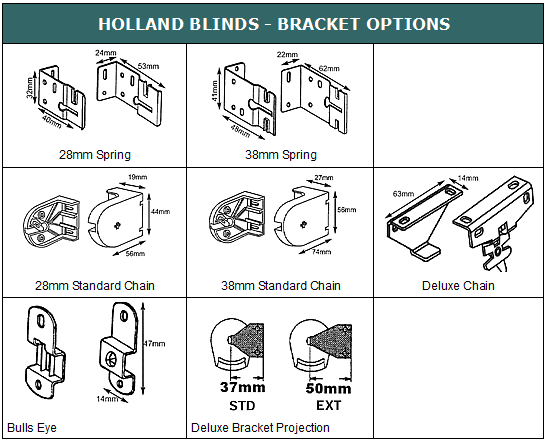 The simple solution to commercial or residential property management.
Large jobs are a specialty