PolySatin Shutters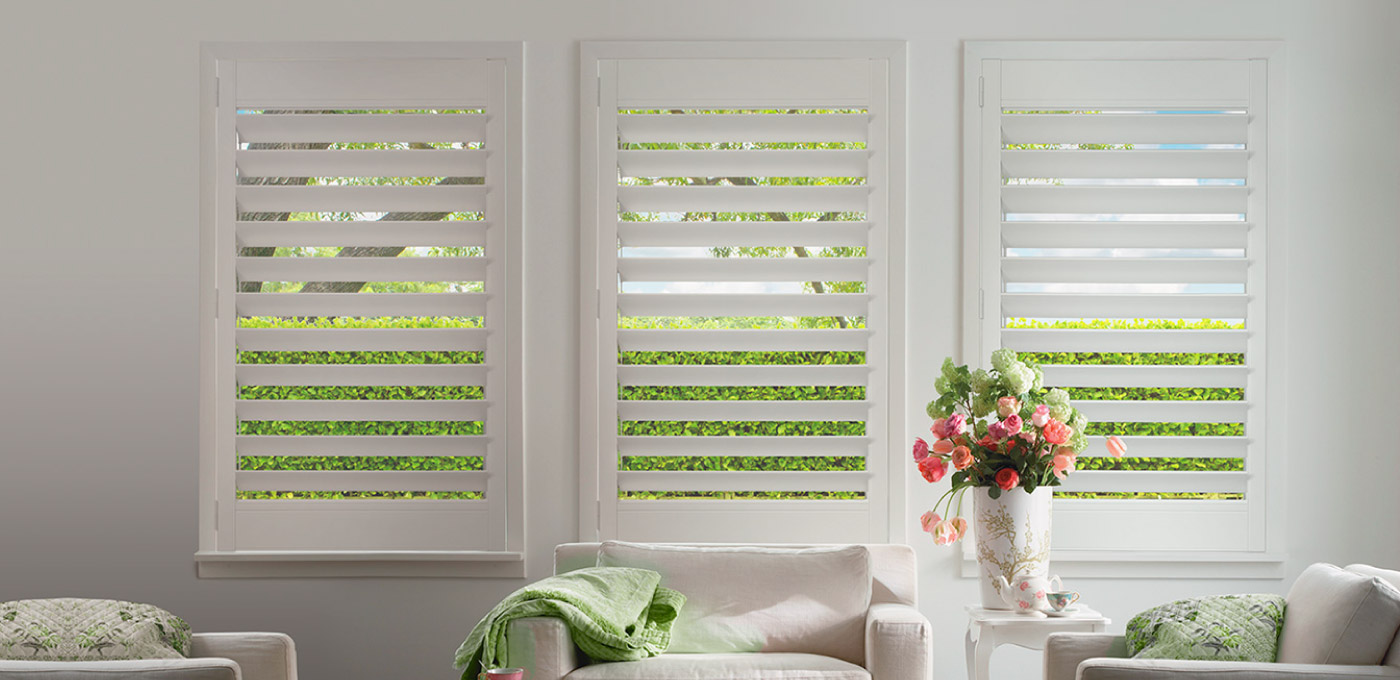 Traditional Look
The look and quality your customers demand but at the cost and durability of Polysatin.
Low Maintenance. The Polysatin Hunter Douglas Shutter is easy to clean with just soap and water.
Environmentally Friendly
Hunter Douglas Shutters do not destroy our forests. All scrap is recyclable. Made from Polyresin
A colour fast compound with UV stabilizers designed with strength and durability, yet retaining a special warmth and feel. Shutters will not warp, shrink, chip, peel, or fade and never need painting.
Fire Retardant
Polyresin is fire retardant. It is a better option for use in residential and commercial
applications.
Water Resistant
Ideally suited for use above kitchen sinks, bathrooms or other high humidity areas. Hunter Douglas Shutters have no unsightly staples which may rust, and will not warp, crack or swell due to water exposure.
Additional Insulator
An R-value of 3.40 helps to reduce heating and air conditioning costs and outside noise.  Closing the louvres upwards can help keep heat in the home and provide more privacy.
Modern Manufacturing
Custom crafted in state-of-the-art computerised production facilities that meet today's demanding quality standards.
Colours
Polysatin finish in white, pearl and vanilla.