Timber Shutters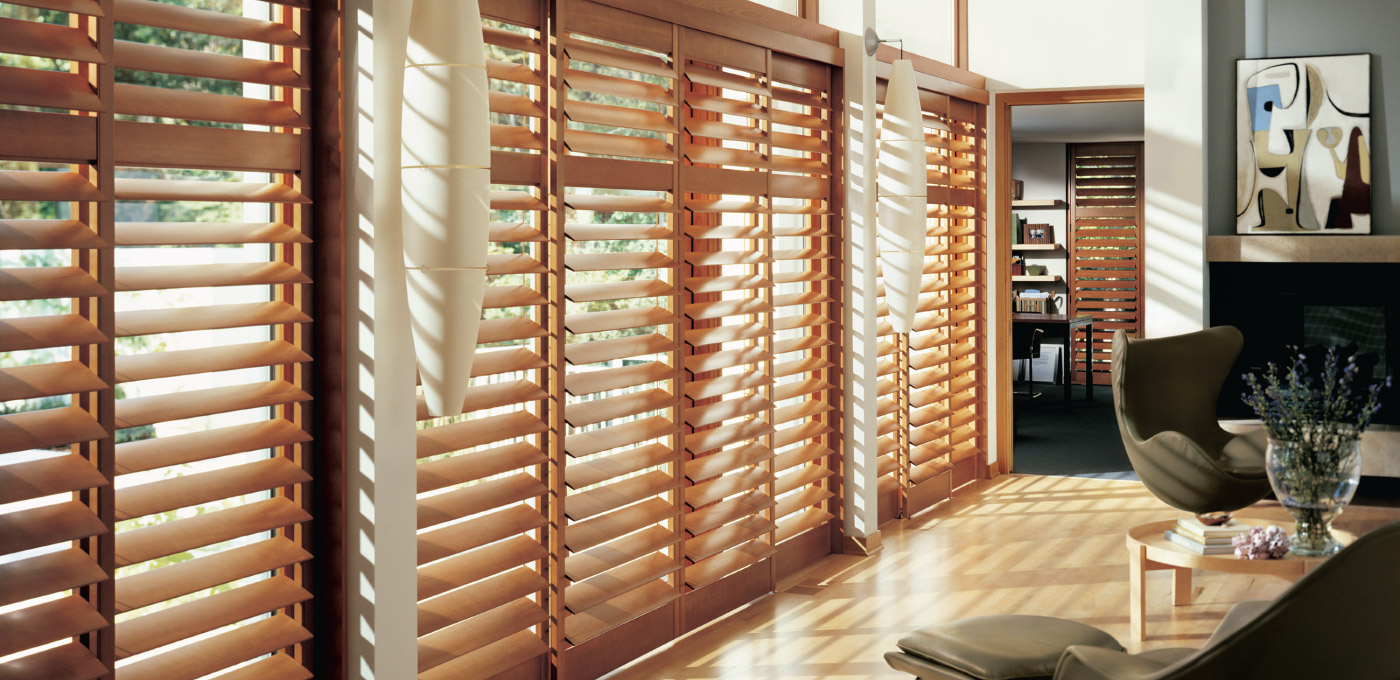 Made From Hardwood Timber
Made from a low density, light coloured hardwood timber which is both strong and durable. All timber is kilndried to improve stability and minimise the risk of bowing and warping over time.The base timber is light coloured and has very little grain which means you will have a consistent finish when the timber is stained.
This product comes from an FSC (Forest Stewardship Council) certified manufacturing facility that uses only
timber from sustainable and renewable forestry.
Large Range of Colour and Stain Options
Available in a range of 5 popular paint finishes and 7 timber stains allows you to choose a colour to
complement and enhance the look of any room. The Shutters can also be custom coloured on request.
Superior Paint Finish
Coated with a specialised Polyurethane system which includes 3 undercoats and a top coat. Two coats are
applied prior to assembly and one coat after assembly to create a perfectly even surface area before finishing
with the final top coat.
Superior Construction
All stile to rail joins are constructed with a fluted mortise and tenon engineered dowel system. This coupled
with the waterproof Aquadhere glue will give the connecting points of the panel greater strength. Our unique
construction process allows us to produce a very large single span.
Wide Range of Frame Options
A variety of frames and mounting options are available, which are designed to meet the diverse range of
consumer tastes and installation requirements. The frames, stile and T-Post can be supplied in both a plain or
beaded finish. We also now offer a Pivot Hinged installation option for situations where a frame is not ideal.
Wide Range of Models
Available in a wide range of models including hinged, Bi-fold and sliding configurations. This provides the
flexibility to cover most window openings whilst maintaining a consistent look throughout the home.
New options are available for installing Shutters in both Corners or Bay windows and a new range of Shaped
Shutters will ensure you have a complete in-home solution.
Rear Facing Hidden Tilt Bar (Clearview) Best option for an uninterrupted view.
Default Position: Rear of panel on hinged side.
Front Facing Traditional Tilt Rods Centre .The classic timber tilt rod.
Default Position: Front Facing Traditional
Tilt Rods Offset An alternative take on the traditional centre rotation. Minimises view interruption.
Default Position: Front of panel on hinged side. Front centre of panel.