Veri Shades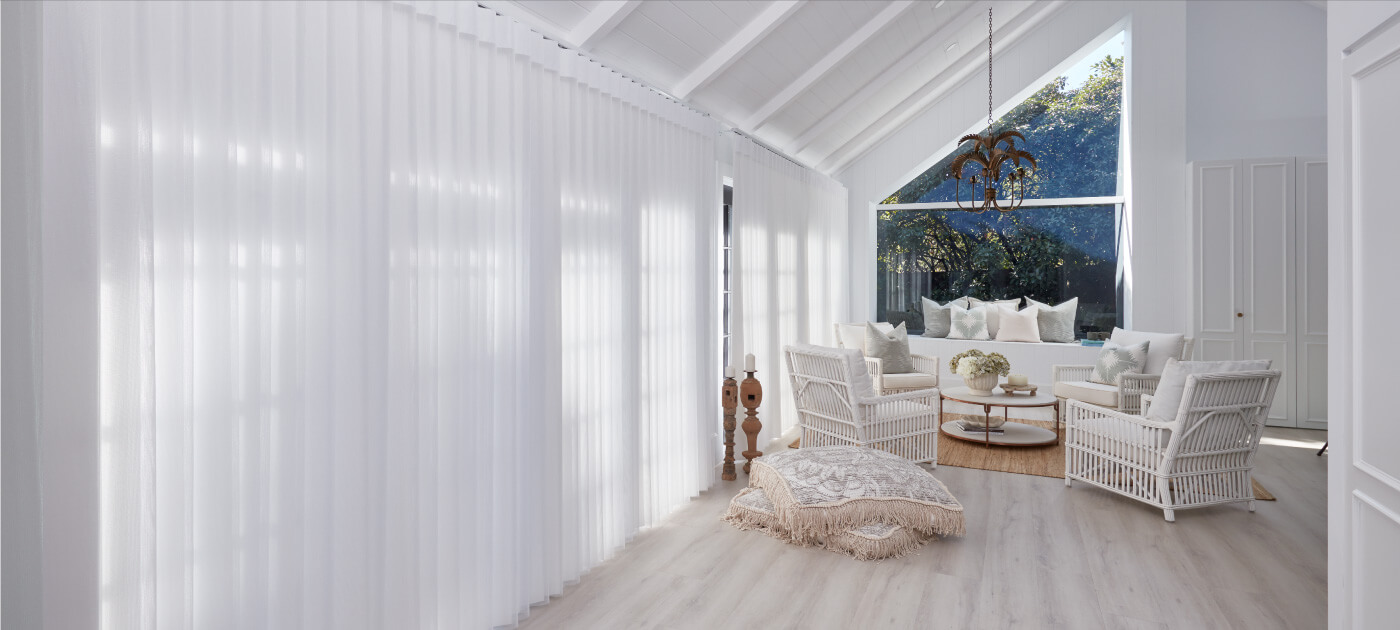 Where innovation meets style and functionality A contemporary take on a classic window covering.
Luxaflex® Veri Shades® combines the versatility of a vertical blind with the elegant appeal of a soft window furnishing. Featuring the premium Luxaflex EDGE Vertical Track system and soft Veri Shades fabric, the new Luxaflex Veri Shades collection provides the perfect balance of style, durability and child safety features to complement any home interior style and living needs.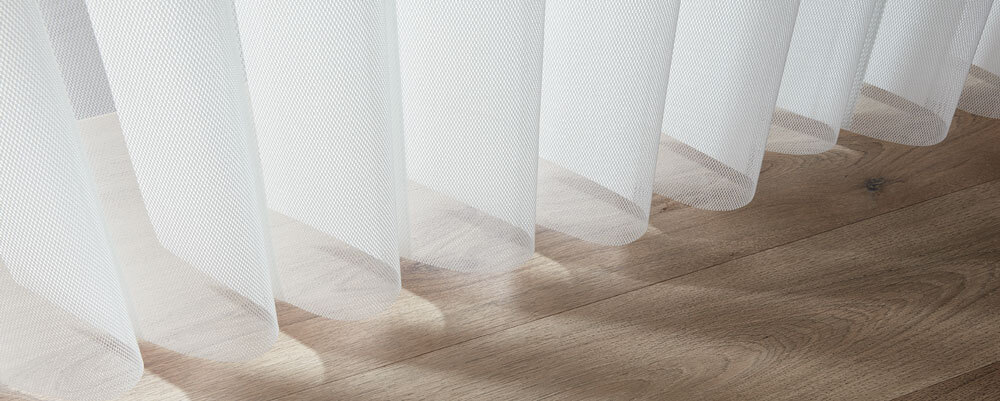 Unique Design
Individually curved fabric vanes feature an alternating light filtering and room darkening fabric panel. Simply turn the fabric vanes for
sheer light control or total privacy
Child Safe
Designed with child safety in mind, Luxaflex  Veri Shades fabric has no connecting bottom chains or weights, providing a safer
home environment for children and pets.
Functional Living
For seamless indoor-outdoor living, conveniently walk through the individual fabric vanes whether they are opened
or closed.
Easy Breezy
Free from noisy connecting chains and bottom weights, Luxaflex Veri Shades operates quietly and softly settles back
into position.
Traversing Wand Operation
For a cordless and enhanced child safe solution, opt for the Traversing Wand operation (available in 4 colours: white, anodised, gunmetal and black). Using just one hand, simply rotate the fabric blades and draw the vanes across.
Total Light Control
Take advantage of beautiful light control with Luxaflex Veri Shades. The soft vertical fabric provides daytime privacy whilst allowing a
soft view through. Easily adjust the level of privacy and light to suit your requirements by rotating the fabric vanes halfway. To block light, close the shades completely.
Durable Qualities
Made from 100% polyester, Luxaflex Veri Shades fabric offers durable properties such as fade resistance and Ultra Violet (UV) protection to help preserve the fabric and home furnishings from fading
Add a new level of depth and dimension with Luxaflex Veri Shades. The soft fabric collection provides a timeless colour pallet, subtle textures and durable qualities to offer a contemporary window covering design to suit any interior space.