Duette Shades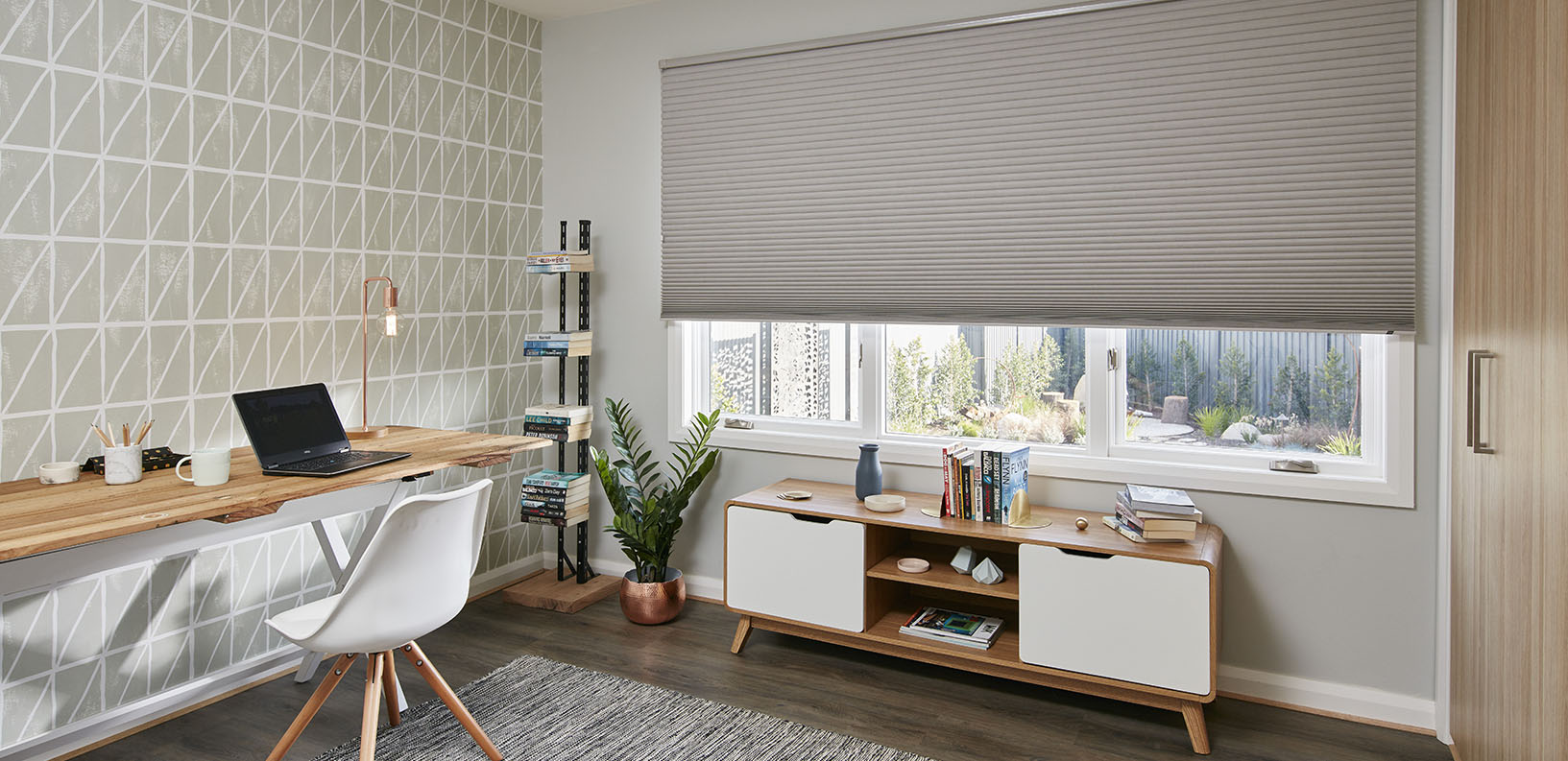 Luxaflex® Duette® Shades
Fabric
The Duette® Honeycomb cell fabric is made from 100% anti-static spun bonded polyester yarn. Duette®
Shades come in 10mm & 20mm cell widths and are available in a range of fabric translucencies, ranging from
transparent (20mm sheer fabric) through translucent fabrics to opaque fabric.
The large cloth size of the Duette®
Cellular fabric enables shades up to 4400 x 3300 to be made in one piece
with no joins. The cellular structure also conceals all support cords leaving no cord holes to let light in through.
When the shade is raised, the cellular nature of the Duette®
fabric enables it to compact to a very short
stacking height.
Energy Efficient
The Duette®
Shades is one of the most energy efficient blinds on the market. The Duette® Honeycomb cell
design traps air in the cells creating air pockets, which act as an efficient insulator.
This process achieves insulation results in a similar way to that achieved by the double glazing of glass
windows. A special white heat reflective fabric is used on the external face (window side) of the cell structure to
reflect solar heat, which aids the insulation process.
Uniform Headrail Design
The New Signature Headrail Offers A Sleek And Uniform Headrail Design For Literise, PowerView®, Ultraglide®Duette®& EasyriseShades.
Operating Systems
Duette®Shades come in a wide range of operating systems as well as fixed frame shapes, to suit special
shaped openings such as, circular, triangular, cathedral and sloping windows.
EasyRise Operating System
The EasyRise Loop Cord Operating System allows for a smooth operation of large blinds. As well as offering
the availability of the design option: Bottom Up, Top-Down/Bottom-Up.
Ultraglide® Operating System
The Ultraglide Operating System allows for a much smoother operation of the shade and a constant
cord length.
LiteRise Operating System and PowerView Operating System
No lift cords means no Child Safety concerns, and easy operation.
Standard Cord Lock
The basic operating system is only available with Living Range Fabrics.
The standard headrail, which is colour co-ordinated to the fabric, is a modern curved profile which can be
configured to stack to the top (bottom up), bottom (top down) or both to the top and bottom (top down/
bottom up).
A second fabric skin can be added to a top down bottom up shade, to create a Duo-lite Shade.
This combination is most commonly done with one fabric being the 20mm Sheer and the other 20mm
Symphony or Midnight, allowing for a day time/ night time/ effect.