Evo Awnings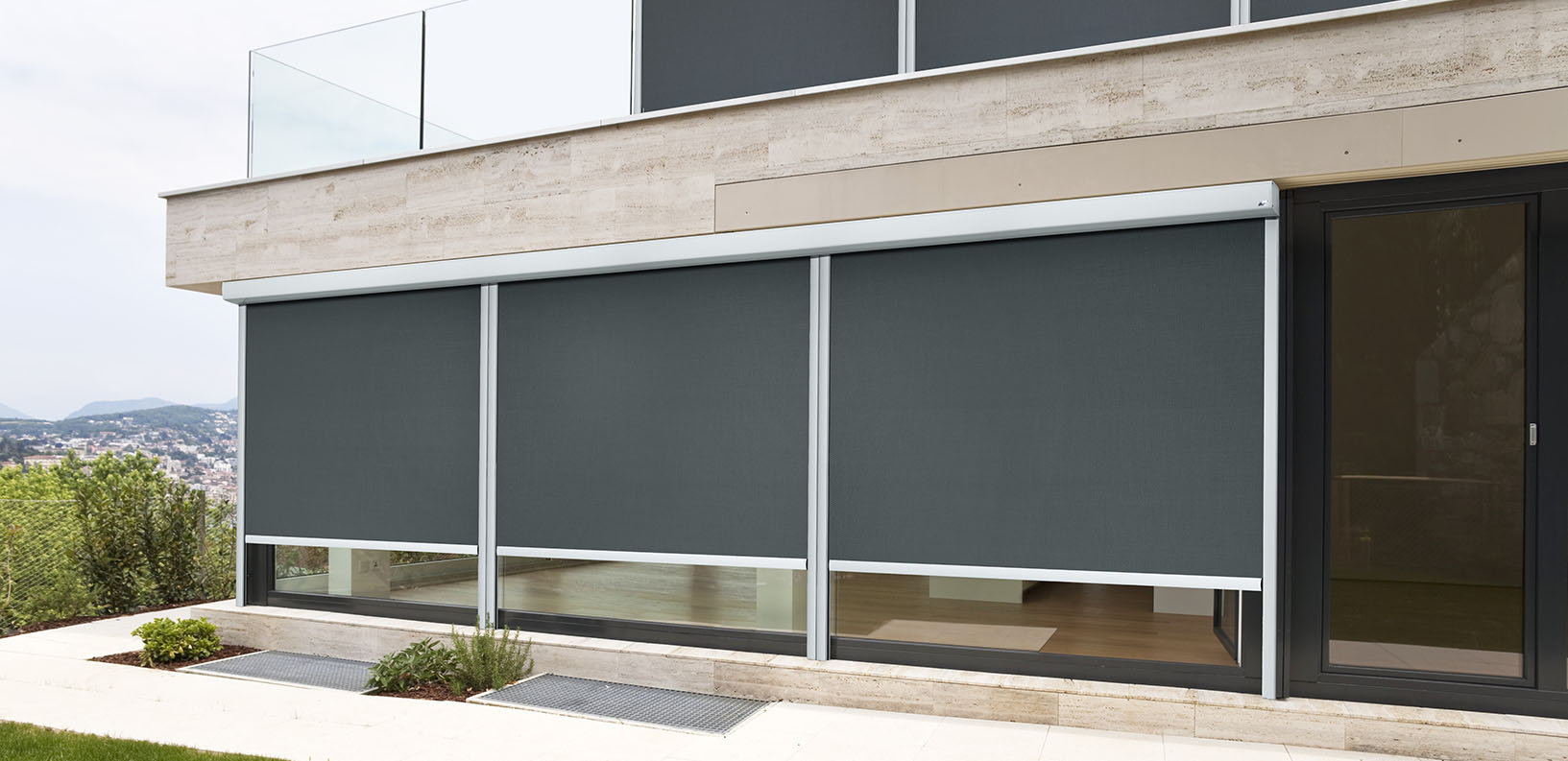 Manual crank operation
To lower and raise the awning:
1. Locate crank handle onto the ring of the gearbox.Wind crank handle in a clockwise direction, the
awning will roll out and down to the desired drop.
LiteRise operation
To lower and raise the awning:
Simply push up using the bottom rail/handle to raise
the awning and pull down on the bottom rail/handle to
lower the awning.
Motorised operation
For motorisation information, please refer to the SOMFY®,
Merger®, Photon One Solar Motor or PowerView®
product brochure that is supplied with your awning.
Australia's first and only Self-Correcting Awning System
With our patented magnet technology, the Luxaflex Evo MagnaTrack Awning is the only
straight drop awning system in Australia that has a self-correcting feature allowing the
fabric skin to effortlessly return into the channel should it ever become dislodged .
Patented Self Tensioning Magnetic Track system
The magnetic force in the track system allows the fabric to move while under wind pressure as it
floats within the channel.
After the wind pressure subsides, the magnetic bond of the neodymium magnets will
automatically re-tension the fabric back to its original appearance – a world first in functionality
which goes far beyond what a standard zipped system can do.
This also allows the Evo MagnaTrack Awning to be left down in windy conditions to both
enhance and protect your outdoor space.