Silhouette Shadings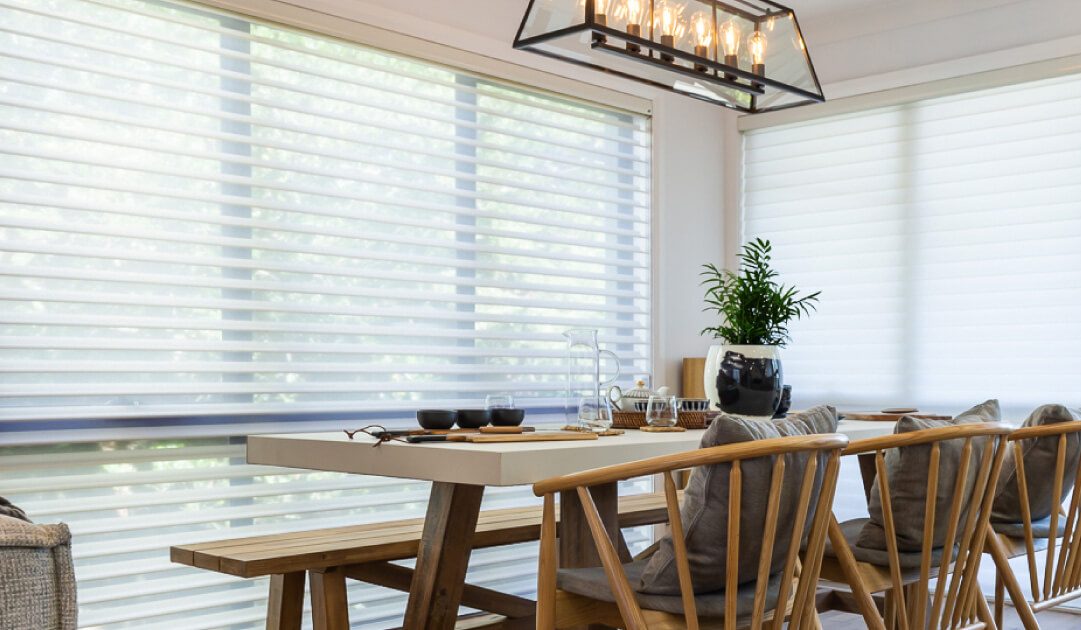 Silhouette Shadings with Signature S-Vanes combines elegance with functional design to bring subtle drama to any room transforming harsh sunlight light into gentle, diffused glow, this unique shading offers limitless design options and many possibilities.
The Luxaflex® Window fashions Silhouette® Shadings are a fabric window furnishing consisting of soft vanes in
a quadrangular cell structure with sheer facings.
The vanes offer full translucent views when opened wide or complete privacy when closed. They are
controlled by a single continuous cord operation, which elevates and tilts the vanes to the desired position.
The hardware is engineered for easy lifting and a smooth quite operation.
All components are colour coordinated to the fabric. A motorised PowerView Silhouette® Shading is available
using a transformer or a battery operated PowerView option and the Ultraglide system is also available.
Fabric
Luxaflex® Window fashions Silhouette® Shadings are made using 100% anti-static polyester material which
resists dust, dirt and stains forming on the facings. The knitted front and rear facings are white with the colour
being accentuated from the woven vanes. Silhouette®
Shadings are available in three vane sizes of 50mm, 65mm and 75mm.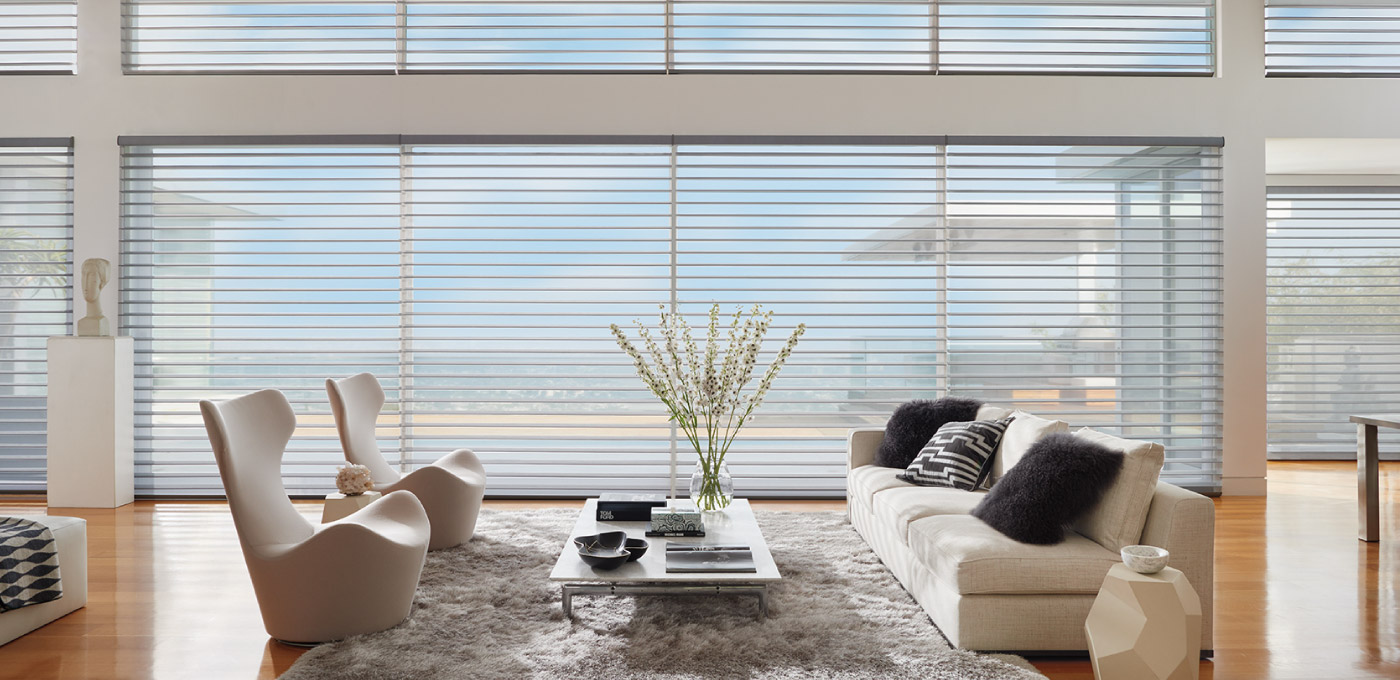 Features
Luxaflex® Window fashions Silhouette® Shadings incorporate the following unique features:
• Optional Dust Cover for a on Face Installation   • Limit Stops protect the shadings whilst being raised or lowered• Clip on Brackets for Easy installation   • Headrail is colour co-ordinated to the fabric• Quadrangular soft ' woven ' fabric vanes give complete privacy when closed • Knitted Front and Rear Facings are white with the colour being on the vanes • Aluminium bottom rail which facilitates the operation of the shading and incorporates balance weights. • 85mm x 72mm Aluminium Headrail. The fabric shading completely disappears into the Headrail. •
The Polyester EasyRise cords are 2.3mm thick and designed to withstand a breaking load of 400 Newtons. • Standard Easy Rise endless cord operation,  PowerView® or Ultraglide. • Available in three vane sizes 50mm, 65mm & 75mm.
• Optional Hold Down clips available • When closed the vanes provide privacy and protect the interior from 99% of the suns damaging UV